Adventure holiday in the middle of the Atlantic
It is called the Faroe Islands, because there are 18 of them, small and larger rocky islands in the Atlantic - and it is the world's most unique island community. It is also one of the most beautiful nature experiences in the world.
The islands are of volcanic origin, which has a long history, dating back to the 6th century, when Irish monks settled. Around the year 900, they were displaced by Norwegian Vikings, where their old settlements are today an exciting museum.
In the Faroe Islands, there is peace and quiet in a magnificent, rugged and dramatic nature with rugged cliffs, deep caves, evergreen hills down to the blue Atlantic Ocean, a fantastic light and idyllic settlements. For the active tourist, there are i.a. hiking, fishing, boating and for bird watchers the islands are a true paradise. Especially the island, Mykines, can be recommended for bird watchers. Here are still large colonies of puffins. You sail to the island with a local boat from Sørvágur.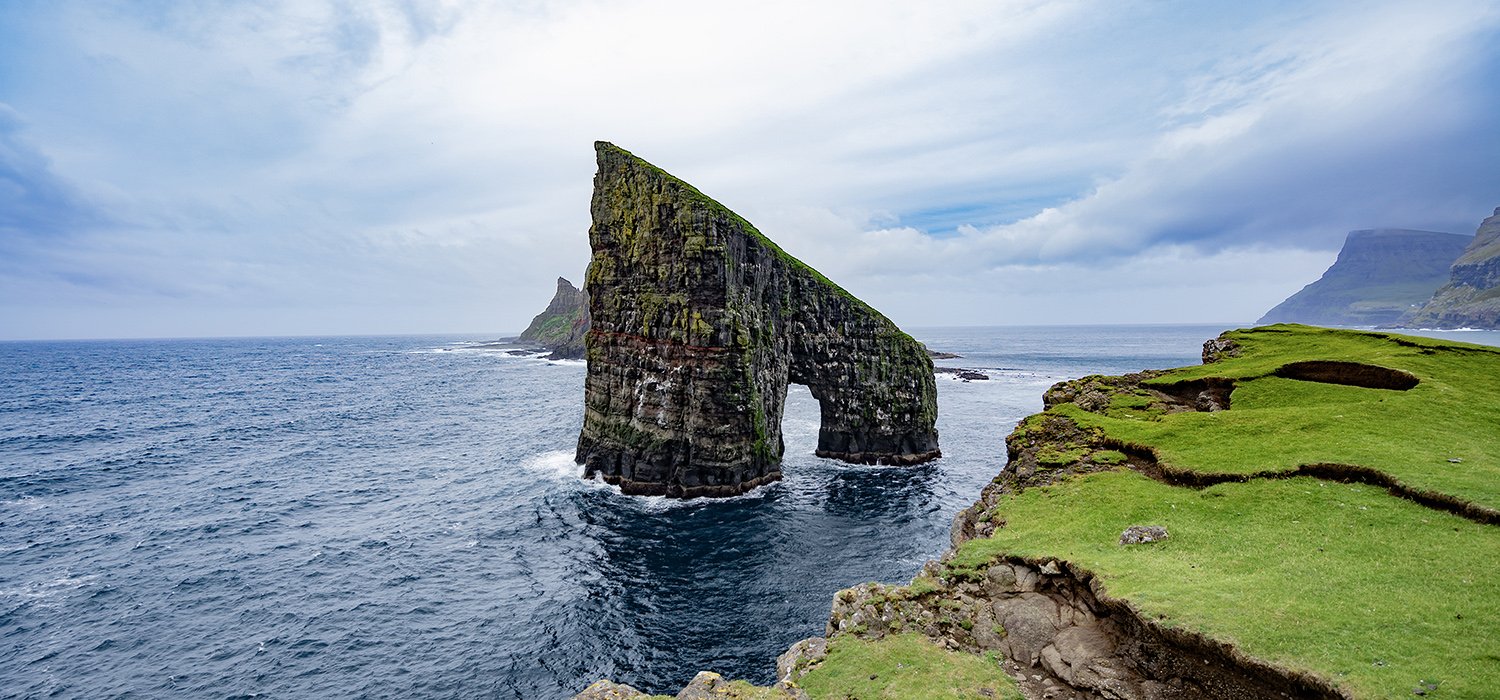 Practical information
Find departures for The Faroe Islands her:

Direct
You can rent a car to get around the Faroe Islands, but otherwise buses and ferries are an easy and cheap way to experience the Faroe Islands.
If you want a different holiday in an unspoilt island community, visit the Faroe Islands for the spectacular experiences that await on the fantastic rocky island, for example.
The historic village Kirkjubøur
Vestmannabjergene
The picturesque Saksun
The picturesque Gjógv
Travel to The Faroe Islands

Direct