A modern and cultural city
Copenhagen is an amazing and modern big city which is always in development. The city is international acknowledged for its cultural initiative within culture, architecture and citydevelopment – especially for its contribution to fostering a unique cycling culture. It's precisely on the bike that the city should be enjoyed, since you can easily get around to the many attractions, eateries and parks.
At the same time, the Danish Capital is only 45 minutes away when travelling by plane. As a result, people from North Jutland do not have further to a cold draft beer at Nyhavn or a trip to the Tivoli than a person from Køge (close to Copenhagen) does.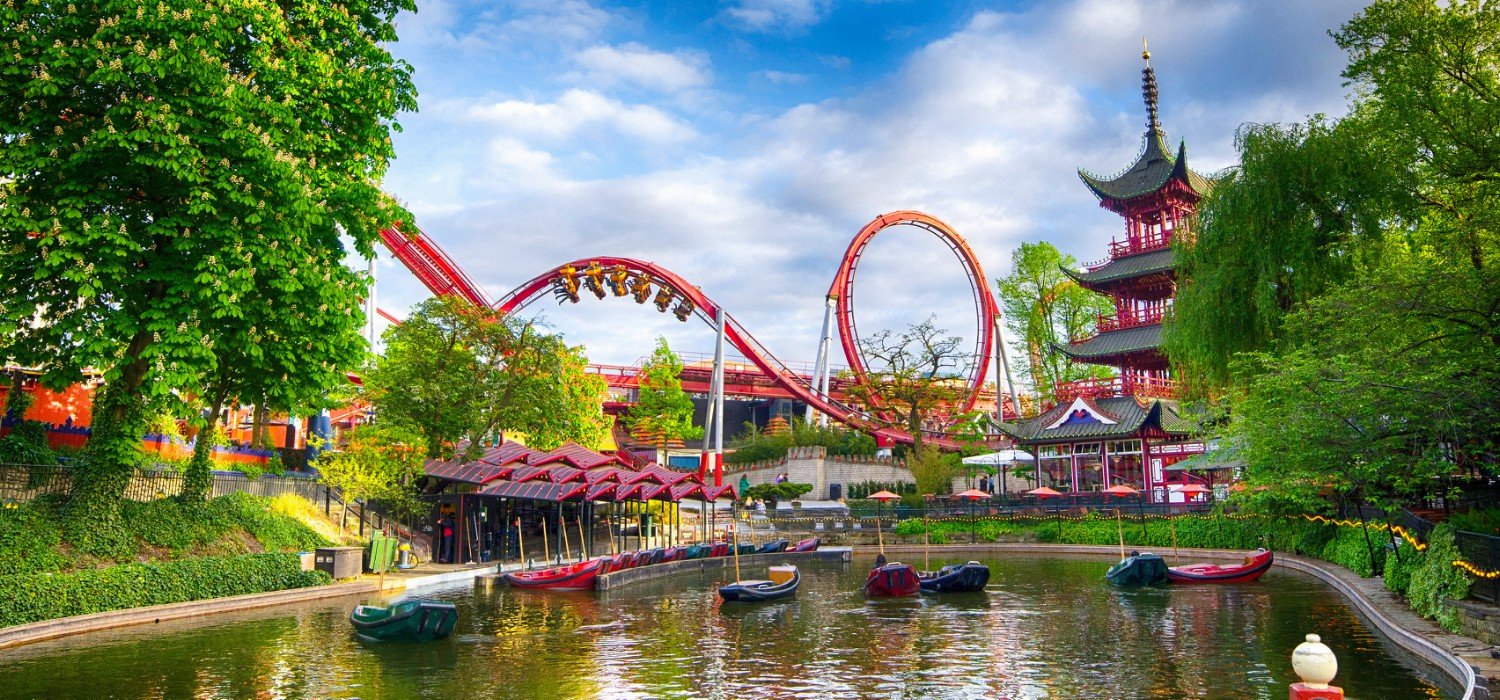 Practical information
Find departures for Copenhagen her:
Public transport: bus, metro or train - it's easy to get around Copenhagen.
If you need to get from a to b quickly, you can also quickly get a taxi, where a bicycle taxi is also an option if you want to see the city a little closer.
As a starting point, the city should preferably be experienced on foot, on a rented bicycle or a canal tour.
The Royal Library's Garden or the Library Garden - Inner City.
Haveselskabets Have - Frederiksberg.
Papirøen - Indre By.
Carlsberg Byen, behind Boblehallen (right by Dansehallerne) - Vesterbro.
Nokken Strandvej - Amager.
BaNanna Park - Nørrebro.
Travel to Copenhagen